There will be several black and white mares for sale with bloodlines back to Sonnys Amigo Bar. One a sister to him. Hope to have them up asap but if interested please contact me.
If you are looking for a riding horse, we have plenty to chose from. Including prospects, stallions, double homozygous and every color in the APHA registry as well as a few golden palominos on our AQHA for sale page. No matter what your riding discipline, we have a horse for you!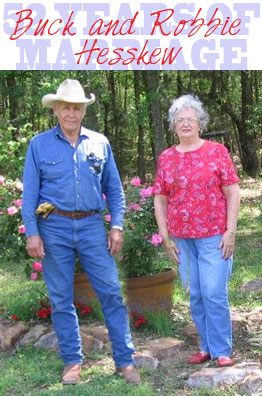 ---

FOR SALE
• Stallions
• Mares
• Geldings
• Homozygous
• Quarter Horses
• Reining/Cutting Horses
• Barrel Horses
• English Performance/Sport

---

STALLIONS


•

At Stud

---

SOLD




•

Sales List


---

MAP




•

Directions


---

EMAIL




•

Robbie@texaspaints.com




---

All copy and images
are copyrited by law.


Life is too short
not to live it in Texas!


From left to right: Kathy Hesskew on Apache Blue.......Jason Hesskew on his AQHA gelding, Scout......Justin Hesskew on Spin City...Amber Heskew on Cowboy.

Buck Hesskew-Buck will take and teach your yearling or any age ground manners so they are easy to handle. Don't put up with a horse that doesn't mind and respect you. call to see if he has time available.

We are experienced in putting packages of paint and/or quarter horses together to send abroad. We can handle sending pictures of all horses until you have chosen the ones you want, isolation, and all vet charges and shipping with all fees included in one convenient price. You know exactly what the costs will be. We can save you money. Call or e-mail today and see what we can do for you.

We've been breeding and raising Paint and Quarter Horses since 1959. We offer breeding age stallions for sale; yearlings and two-year-old's, bred mares and packages, geldings and riding horses. If you don't see what you want here, please contact us and we can check with our friends to find the horse you're looking for.

Breeding Stallions - We have a stable of fine Paint Horse Stallions, each with champion bloodlines. Please contact us for breeding information and procedures. Or visit us anytime and follow these directions to the ranch.

Quarter Horses - We breed several top bred AQHA mares to our finest paints for an AQHA/APHA combination that is second to none. We have quality, quarter horses for sale most of the time. Loads of quality performance, cutting and reining horses and prospects too!

If you have an exceptional riding, gentle, good looking paint horse for sale, call and we will visit. We work very hard to help you find the right horse or to sell your real nice paint or quarter horse. Buck, Destry and Justin ride every day. Amber shows in team penning and sorting on weekends. They know the attitude of each one and can help you choose the right horse for you. Give us a call. Remember we also have several not yet on the website.



FOR SALE:
STALLIONS | MARES | GELDINGS | QUARTER HORSES | HOMOZYGOUS | REINING/CUTTING HORSES | BARREL HORSES | TRAILERS


STALLIONS AT STUD | 2007 FOALS | 2006 FOALS | TESTIMONIALS | MAP | EMAIL



Buck and Robbie Hesskew
903.829.5204
241 VZCR 1209
Canton, TX USA 75103

2004©Hesskew Copyrighted by law absolutely no pilfing of any material.

This site created and maintained by:
G I D D Y A P G R A P H I C S