HOMOZYGOUS HORSES FOR SALE, TEXAS, HESSKEW, PAINT HORSES FOR SALE



HOMOZYGOUS
---

FOR SALE




•

Stallions


•

Mares


•

Geldings


•

Homozygous


•

Quarter Horses


•

Reining/Cutting Horses


•

Barrel Horses


•

English Performance/Sport




•

Testimonials



•

Trailers for sale

---

STALLIONS


•

At Stud


---

SOLD




•

Sales List


---

MAP




•

Directions


---

EMAIL




•

Robbie@texaspaints.com


---

HL PURE CRYSTALLINE

2010 APHA Palomino Homozygous Tobiano Filly
Crystalline is a beautiful very well balanced, loud colored palomino filly, homozygous for the tobiano gene. She is a mover; it looks like she is floating when trotting or loping across the pasture. Since Crystalline's sire and dam are both sizable horses, we expect her to mature at or above 15.3 hands. She has strait legs and correct teeth and two brown eyes. Crystalline's sire is Pure Color, a magnificant homozygous buckskin stallion. Pure Color, bred and owned by past APHA President Forrest Nelson, has never been shown but already has produced several performers such as Pure Powder, multiple APHA Grand Champion and APHA Reserve Grand Champion, earner of 5 ROMs and 3 Superiors. She has the conformation to be shown in western and english classes and could be retired as broodmare later. $5000

CHIC OLENA -

Double Homozygous!


click on the photo for a larger view


Chicos Chic Olena is paid up in the Breeder's Trust. 2007 Model. Chic has the breeding to be an all-around show prospect. She is good-minded, athletic and has a gentle temperament. Sired by Summers Chico Bandito 4x APHA and Pinto World Champion with superiors and roms in heading, heeling, steer stopping, tie-down roping, and working cowhorse.

Chic Olena's dam, Magnum QT Chic, was sired by Magnum Chic Dream, Superior Reining NRHA earner. Also on her papers are Smart Chic O'Lena, AQHA World champion in SR Reining, superior cutting horse, NCHA earner of $167,471. QT Poco Streke is onboard with NRHA Bronse Winner, 2x NRHA Champion, APHA World and Reserve World Champion. Smart Little Lena also on papers is NCHA Futurity Champion, NCHA Triple Crown Winner and Leading Cutting Sire. Chicos QT Chic Olena has top and bottom World Champions, money earners and World champion producers. She is a great filly for any breeding or show program.

SOLD - be lookin for her in the shows next year. Thanks to Danny and Tania.



Buck and Robbie Hesskew
903.829.5204
241 VZCR 1209
Canton, TX USA 75103

FOR SALE:
STALLIONS | MARES | GELDINGS | QUARTER HORSES | HOMOZYGOUS | REINING/CUTTING HORSES | BARREL HORSES | TRAILERS


STALLIONS AT STUD | SOLD HORSES | MAP | EMAIL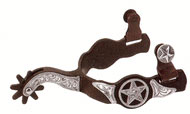 2004©Hesskew Copyrighted by law absolutely no pilfing of any material.

This site created and maintained by:
G I D D Y A P G R A P H I C S