FRENCH BULL DOG PUPPIES FOR SALE
Pups born 7/17/16. By sapphire who is a blue brindle and and Razz a blue and tan sable stud. Pet price negotiable. Full rights negotiable. Will consider all offers. Puppy ready now has had full vet exam, up to date shots and worming and health certificate. Will be starting heartworm meds when vet approves.

STUD SERVICE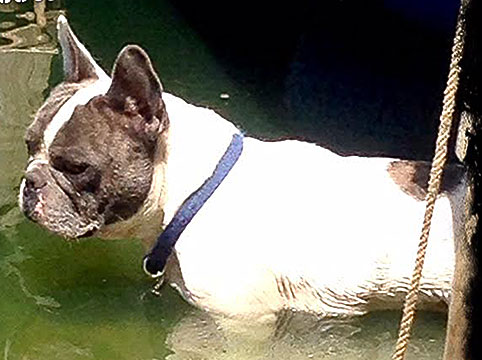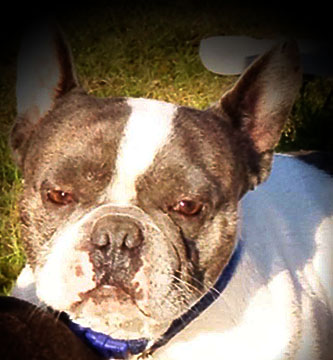 This pretty blue and white AKC piebald French bulldog stud is available for natural or artificial breeding - 750 or pick of litter. Proven stud with no health problems in 6 years of puppies. Throws blue eyed pups and lots of blue. Very small but stocky and big head at approx 18 lbs.
BEARPIG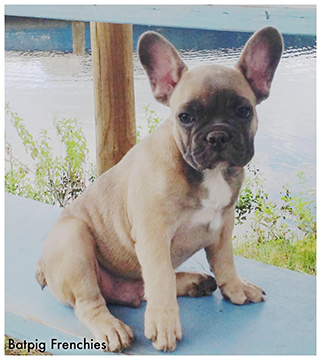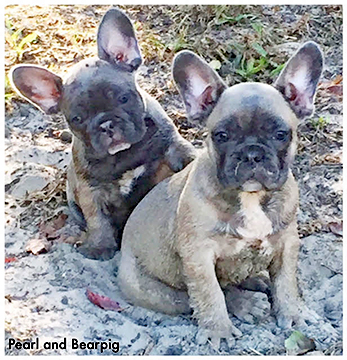 Blue and tan sable like his dad, Razz. His mom is Sapphire, a blue brindle.Bearpig at 10 weeks with sister Pearl - he is not yet DNA tested but looks like his daddy Razz who is a blue and tan points sable. We are waiting to see how his color develops as he may be showing tan points within his blue fawn sable appearance -price negotiable
BLUE TIGER BRINDLE BOY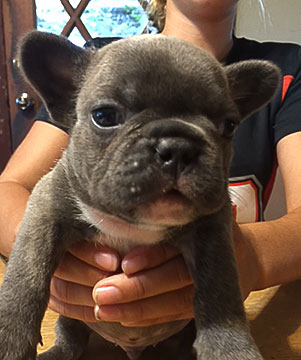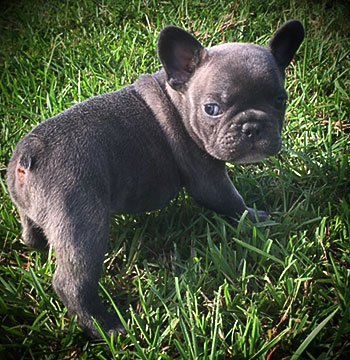 Blue tiger brindle male.
SATINE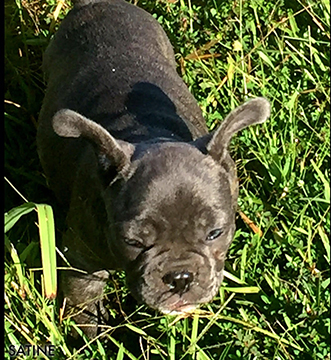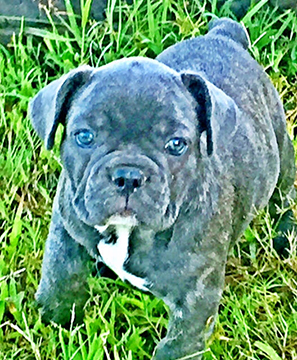 Blue female. She is blue brindle and her DNA is dd ayat kbrky she can throw the tri and tan points.
INDIGO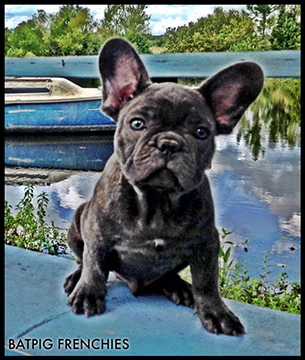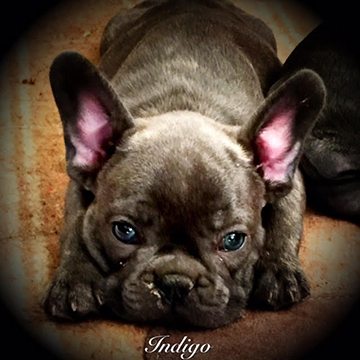 Blue male. Negotiable pet price and waiting on DNA test but he probably carries the tan and tri point gene of "at" like Satine since they are so similar.
HAZEL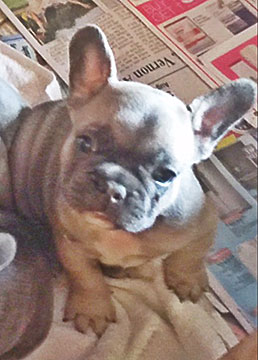 Blue and tan sable. DNA Pending.SOLD
SERRAPHINA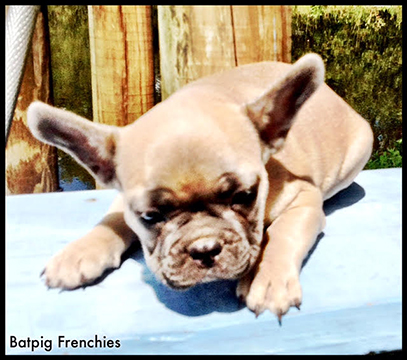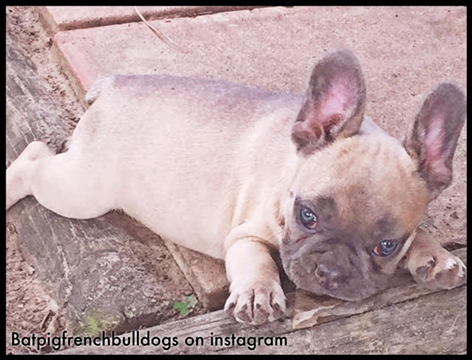 Seraphina color is blue fawn sable with DNA of dd ayay kyky. She has two copies of blue, 2 of sable/fawn as well as the k locus showing that her pups will better be able to express the a gene.

PEARL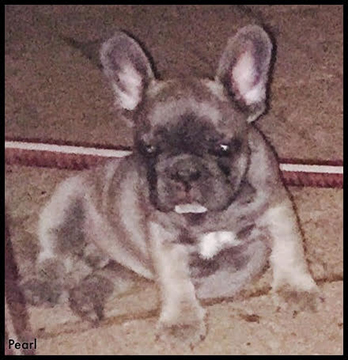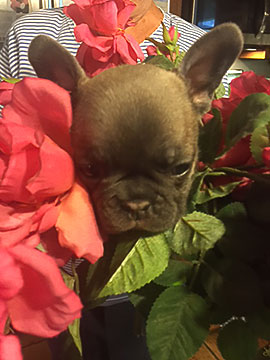 Blue sable girl. DNA dd ayat kyky -

SOLD


Buck and Robbie Hesskew
903.829.5204
241 VZCR 1209
Canton, TX USA 75103
FOR SALE:
STALLIONS | MARES | GELDINGS | QUARTER HORSES | HOMOZYGOUS | REINING/CUTTING HORSES | BARREL HORSES | TRAILERS


STALLIONS AT STUD |SOLD HORSES | MAP | EMAIL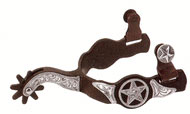 2004©Hesskew Copyrighted by law absolutely no pilfing of any material.

This site created and maintained by:
G I D D Y A P G R A P H I C S